Democratic Republic of Congo
In over 40 countries, the International Rescue Committee delivers lasting impact for people whose lives have been shattered by conflict and disaster.
In the toughest and most remote places on earth, our programmes meet people's different needs through a rigorous, evidence-based approach to all that we do.
From communities affected by violence in Nigeria to those under fire in Syria, we find a way to help the most vulnerable survive.
Displacement around the world continues to reach record levels, as millions risk their lives to reach safety. Read more about our work around the world:
Yemen is facing the largest humanitarian crisis of our time. Nearly five years of conflict have left the country's civilian and economic infrastructure in ruins and the majority of Yemenis without food, clean water and healthcare.
Since 2012, the IRC has provided lifesaving emergency aid to millions of people in Yemen, many living in hard-to-reach areas and isolated from basic support systems. We are now one of the largest health care providers in the country. Every day, our mobile medical teams negotiate treacherous terrain to ensure people with no other access to treatment survive.
In 2018, we reached nearly 800,000 people with primary and reproductive healthcare and over 135,000 people with safe water and sanitation services.
Since 2011, the war in Syria has left 12 million people in need of aid, including 5 million with acute needs. The United Nations estimates that more than 400,000 people have died, while other sources place the death toll at over 500,000. The vast majority of Syrians live in poverty. Through programmes coordinated by our teams based in Iraq and Jordan, the IRC provides emergency and long-term services to displaced families and Syrians who have stayed in their homes.
We first began assisting Syrians in 2012, providing emergency relief and humanitarian aid to those uprooted by war. In 2018, the IRC helped close to 1 million Syrians inside their country.
This included 853,000 people treated in IRC-supported clinics and mobile health teams and helping over 22,000 women and girls—many survivors of assault and abuse—find safety and support. The IRC also helped close to 30,000 Syrians get vital information, support and documents to move more freely and access services, as well as provided some 500,000 people in Syria with job training, cash or vouchers to help them buy food and other essential items for their families.
Just shy of one million Rohingya refugees now live in the world's largest refugee camp, Kutupalong, in Bangladesh. Fleeing decades of oppression and extreme violence in neighbouring Myanmar, the Rohingya are considered by many to be the most persecuted group in the world. Over half of the Rohingya refugees are women and children, and nearly one-fifth are single mothers.
In 2018, the International Rescue Committee reached over 68,000 refugees and locals with lifesaving health care and programming to ensure women and girls are protected from violence and abuse. Across our health facilities and women-friendly spaces, the IRC provides domestic violence prevention and recovery services, reproductive health care, and support for girls to be girls - free from trafficking and abuse.
The International Rescue Committee started humanitarian work in Europe in 2015, providing emergency assistance to the more than one million refugees and asylum seekers looking for safety on European soil.
Today, we work across Europe to assist the refugees and asylum seekers whose lives remain in limbo. Our programmes help people rebuild their lives and livelihoods, supporting people from arrival to resettlement and integration.
In Germany, for example, the IRC supports integration efforts for the more than one million asylum seekers who have arrived since 2015. From education to livelihoods and mental health support, we work to make communities feel supported and welcomed.
Following our near decade of work with refugees from the Yugoslav conflict, the IRC resumed operations in the Balkans in 2014 in response to Europe's refugee crisis. Headquartered in Serbia, we work with local partners to ensure the needs of the most vulnerable on the move are met. In 2018 alone, we provided mental health support to over 8,000 people and resources and referrals to essential services for an additional 3,000.
The IRC started operating in Greece in 2015, on the island of Lesvos, in response to the unprecedented number of refugees arriving on the island at the time. Since the start of programming in Greece, the IRC has provided support and protection services in both camps and urban settings. Directly, or in collaboration with partners, we have provided shelter, emergency supplies, safe transportation, access to water, sanitation and hygiene facilities, vital, reliable, and up-to-date information, protection for vulnerable groups (including 24/7 care for unaccompanied children), mental health and psychosocial support, as well as employability services to refugees and asylum-seekers and other vulnerable individuals in Greece. For more information, visit our IRC Hellas section.
The IRC helps people whose lives have been shattered by conflict and disaster to survive, recover and rebuild their lives. We deliver lasting impact, helping people to rescue their dignity, hope and potential.
1.2 million
In one year, the IRC reached 1.2 million people with information on how to work to prevent violence and sexual abuse.

We also support survivors, especially women and children, with access to important services such as psychological support, healthcare and legal assistance.
3.3 million
In one year, the IRC helped 3.3 million people get people access to clean water and sanitation.
In more than 40 countries, our teams respond quickly to disasters and we stay as long as we are needed. As well as clean water, we also provide shelter, healthcare and schooling and livelihoods.
16 million
In one year, the IRC helped 16 million people with health care and maternal care.
The IRC is now one of the largest providers in Yemen. Every day, our mobile medical teams make journeys through the mountains to remote places to ensure people get the help they need to survive.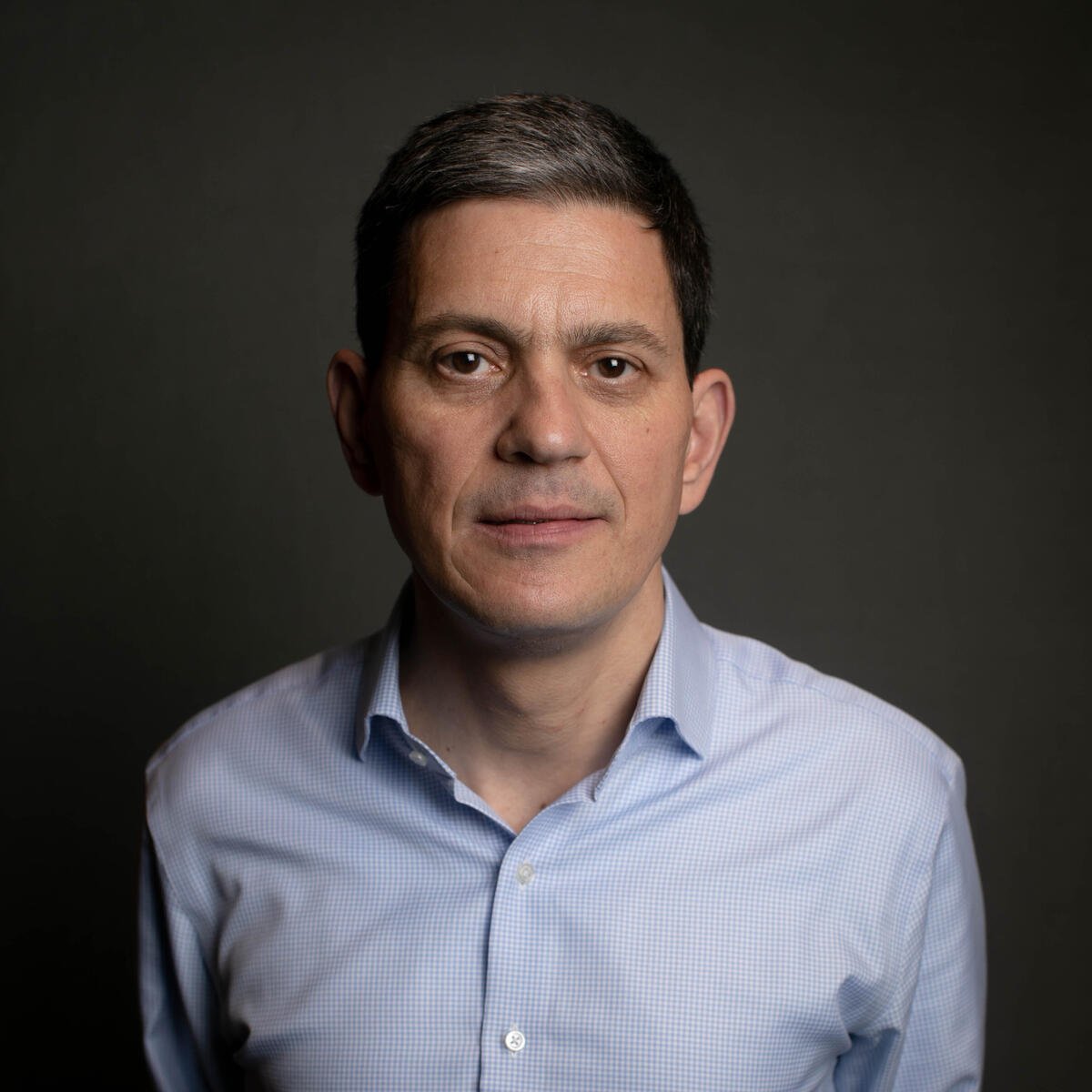 This is about the rescue of us and our values as well as the rescue of refugees and their lives.

David Miliband

President and CEO of the International Rescue Committee
Watch David's TED talk